Our Story
We tell it like it is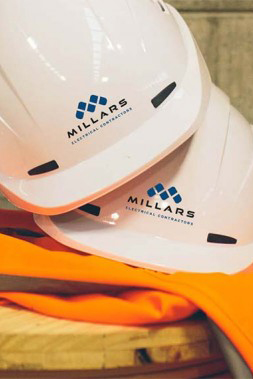 Since 1968
We can be depended on to provide turn-key, fully integrated solutions reliably and professionally, in a timely manner and for a realistic and competitive price.
We are proud to have been electrical contractors in the Wellington commercial scene for over 50 years. The city's landscape is dotted with key sites that Millars have had involvement with – either as a full install, design/build or providing ongoing service. Sites that include the MBIE building in Stout Street, the BNZ and The Customhouse buildings on Harbour Quays, The Old Bank Shopping Arcade to name but a few. In 2002 Tony Giannotti and Omri Ash took over what was then Frank Millar & Co Wellington Limited. They inherited a company that had a solid reputation and they have continued to build on that reputation through a strong focus on what the company does best – commercial electrical work and bringing a "can do" attitude to resolving and delivering (often) complex projects. Through our commitment to high quality, industry expertise and professionalism our goal is to get it right, first and every time. These business drivers have become our point of difference. Regardless of the size of the project we are known for providing a high quality result, always – no exceptions. Millars is proud of its work and we are recognised as a leading Wellington electrical contractor for commercial projects.
Our goal is to get it right – first time, every time!
Large & Small Commercial Projects